20th Anniversary Reflections | American Eagle Flight 4184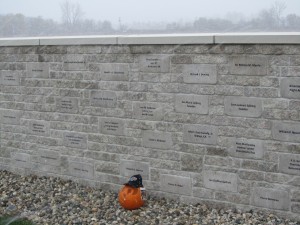 October 31, 2014 marked the 20th anniversary of the crash of American Eagle Flight 4184 in Roselawn, Indiana. On that day, 68 people lost their lives when their ATR-72 aircraft plummeted to the ground during cold, icy conditions.
Jennifer Stansberry-Miller and Terri Severin each lost family members on the flight. These extraordinary women worked tirelessly with other family members to raise money, then coordinated theconstruction of a permanent memorial at the accident site and organized a public forum that explored the legacy of Flight 4184.
Speakers included a clergyman who lost his father on Flight 4184 and did a superb job of articulating his difficult journey through grief; the National Transportation Safety Board (NTSB) Investigator-In-Charge (IIC), who detailed the investigation; the NTSB engineer who did most of the technical work, who explained the Board's findings and safety recommendations; the chief of a local fire department, who was among the first to respond that night and has been part of the amazing support provided by the local community ever since; and the NTSB's director of Transportation Disaster Assistance, who outlined the changes inspired in part by Flight 4184 that led to better support for families of subsequent air disasters.
Afterwards, the families were able to ask questions about the investigation as well as what their loved ones may have been experiencing on the flight just before it crashed. Some of the questions were difficult ones and it was heartbreaking to think that people had waited 20 years to have them answered. Still, my sense was that people took some comfort from having their worst imaginings replaced by information from highly-experienced and knowledgeable sources.
Turning to my own experience, I worked for American Airlines at the time of the accident and had recently been trained in their new volunteer family assistance program called Customer Assistance Relief Effort (CARE). Over 400 volunteers were called to duty to respond to the accident. I was assigned to work with a family who had lost a loved one on the flight.
My airline had not suffered a major accident in almost 15 years and I remember our class facilitators telling us we would never have to use this training. They were wrong! While I felt prepared to accomplish the logistical tasks of the response, I was very scared regarding the emotional component of the response and apprehensive about how my CARE partner and I would be received by the family.
I was not prepared for the graciousness and warmth we experienced from the family. While initially there was some tension about who we were and what our role was, it did not interfere with the work or the relationship we would form.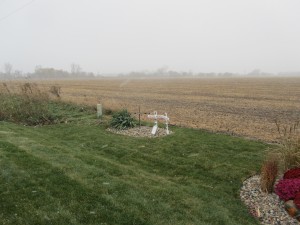 On October 30/31, 2014 I had an opportunity not everyone gets to have. I attended the events surrounding the 20th anniversary of Flight 4184 and met the family I worked with 20 years ago. What an emotional and fulfilling experience. I am so honored and humbled to have met such a close knit, kind and loving family. During those two days, the family and I spent many hours together recollecting our first meeting, funny things which happened during the response and most of all getting to know their loved one who was lost on the flight. It felt amazing to be with such a caring and loving family.
I am still saddened about the crash of Flight 4184 all these years later. My heart aches over the horrific loss the families experienced. But the tragedy of Flight 4184 did not destroy the strength and resolve of the family I met. If anything, it increased them. Those fine people are a true testimony to the resilient spirit of life.
I never expected that the family I would support in the aftermath of an air disaster would have such a profound impact on my life. They are one reason I am still deeply involved in aviation disaster response and I am forever grateful to them for allowing me the opportunity to be of service.
Comments are closed