Ken Jenkins has presented to audiences worldwide.
Ken has given presentations in over 10+ countries including the United Kingdom, Australia, Qatar, Spain and the United States, just to name a few.
Ken has a unique ability to engage an audience by sharing his experiences in a way that is relatable to everyone in the audience. His confidence, humor and ability to relate to people shine in the content he tailors specifically to each presentation.
Whether it is a workshop, seminar or keynote presentation, Ken's dynamic, high energy delivery style will engage your audience and leave them feeling energized, motivated and fulfilled.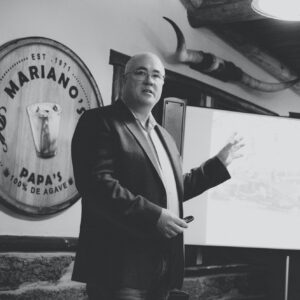 Speaking engagement topics include:
Crisis Communication Skills for Everyday Life
Being Human is Hard! How to be Resilient 
For more information on Ken's availability to present to your organization or event, please provide us a few details of your upcoming event:
Program Details
Social Styles:
Your SOCIAL STYLE is your preferred way of acting and interacting. Some people work quickly, others more slowly. Some respond better to data and others to stories or personal experiences.
SOCIAL STYLE training helps you understand your own preferences and those of others. Most importantly, it teaches you how to recognize the behavior of others and create strong, productive relationships with anyone.
Speaking Engagement Form
Please provide me with some more information about your event, and I'll be happy to provide you a customized estimate and more information.